Becoming a transformative changemaker requires virtuoso-level communications skills. Join us online for a series of lively and hands-on workshops that will change how you think about strategic communication, going beyond just simply "raising awareness." Earn a digital credential in Essentials of Public Interest Communications.
The Strategic Communications Academy for Changemakers
Communicate for lasting change: take your strategy beyond raising awareness
NOW RECRUITING:
September-December 2023 Cohort
Use the code EarlyBird20 and save $300
(code expires Sept. 1, 2023)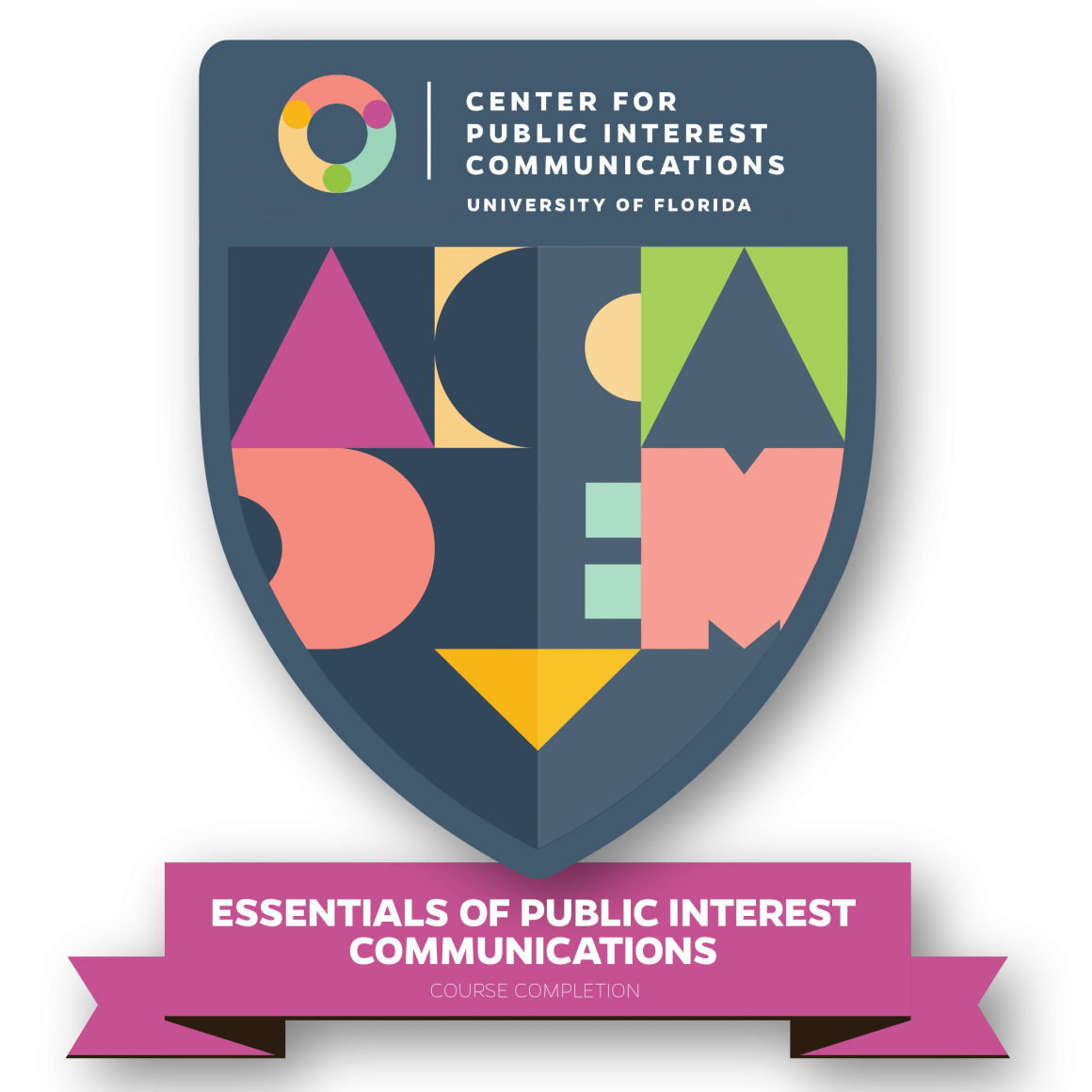 The Center for Public Interest Communications has built a global reputation for helping leaders communicate for positive social change. Our science-based frameworks have helped leaders worldwide apply social, behavioral and cognitive science, systems-thinking and human-centered design to their communications strategies.
In these professional development sessions, you'll learn:
Six essential tools for making people care.
Going beyond awareness and generating lasting change. We'll explore using systems thinking and human-centered design to identify the most solvable part of a problem and solutions that will work for your community.
How to develop and internalize a nimble communications strategy that helps you concentrate your resources where they can have the greatest effect.
How to build a strategy for telling unforgettable stories that move people to act.
How to create meaningful calls to action that help people find their agency.
How to identify effective, credible messengers.
An ethical framework for story building and engagement.
How to approach a narrative change effort.
You'll have ample opportunities to practice the skills you're learning with real-world examples and fun, unforgettable exercises you can bring back to your team. We'll provide worksheets and other resources to help you apply the principles and frameworks you learned long after the workshops conclude. You'll also meet and connect with a community of changemakers.
Fall Schedule

Classes run from 9:30 am – 12:30 pm ET
September 21, 2023 (9:30 – 10:30 am ET)
Meetup and Course Introduction
September 26, 2023
The Science of What Makes People Care
October 10, 2023
Build the World You Wish Existed
November 7, 2023
Back-of-the Envelope Strategy
December 5, 2023
Storybuilding
Who should attend?
This course is built for anyone interested in taking a public interest approach to their communications work. What does that look like in practice? It means you will learn how to develop and implement your strategic communications campaigns with a science-based approach to achieve significant and lasting positive behavioral change on a public interest issue.
---
The Curriculum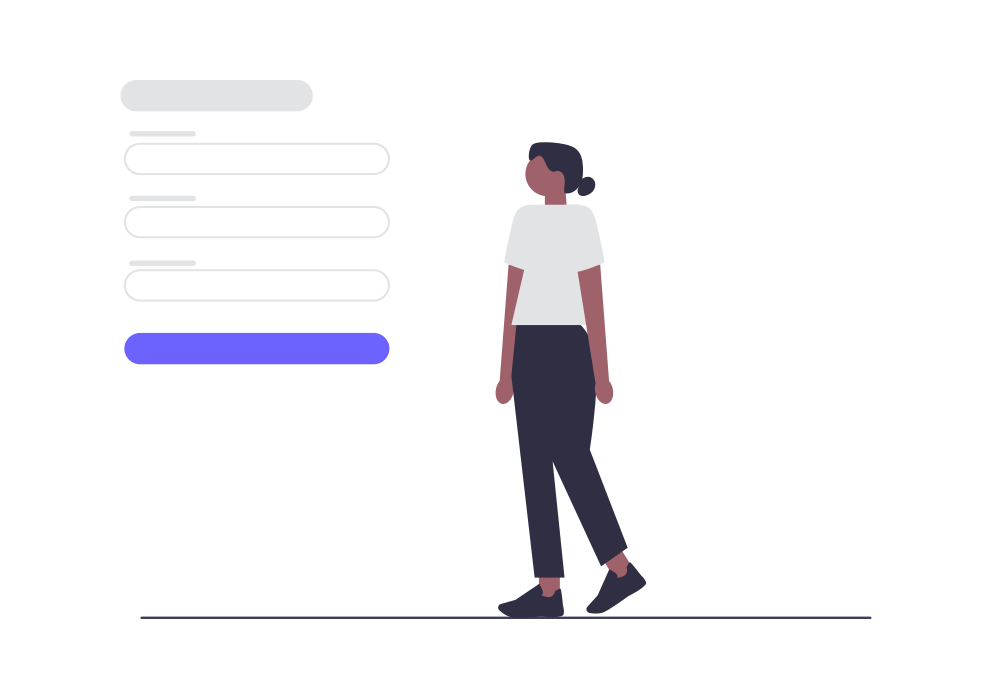 Part 1: The Science of What Makes People Care
Weigh six principles to help you capture attention and move people to action. These evidence-based imperatives help you apply research about worldviews and values, metaphors, emotions, calls to action, messengers and stories to your communications strategy.
Part 2: Build the World You Wish Existed
Use systems thinking and human-centered design to map and uncover the root causes of complex problems and identify solutions that will work for your community.
Part 3: Back-of-the-Envelope Strategy
Use this four-question framework to concentrate your resources where they can make the biggest difference and help others in your organization take a more strategic approach to their communications challenges.
Part 4: Storybuilding
Stories are a powerful tool for shifting people's perspectives and engaging them in new ideas. In this session, you'll learn how to build a compelling, memorable story, how to tell that story in a way that is meaningful to people who see the world differently than you do, and how to share stories ethically and honor the lived experience of those who own their stories. We'll discuss how to approach narrative change efforts and build a culture of storytelling within your culture or organization.
Meet the training team
The course is led by faculty and staff in the Center of Public Interest Communications in the College of Journalism and Communications. The team members have deep expertise in research, strategy, pedagogy and media, and sessions will be driven by recent insights from psychology, sociology, and communications scholarship. The team also has substantial experience in live online teaching and incorporates important active learning methods to enhance the program. Find out more about our entire Center team.
Ann Christiano, MPAP Director, Center for Public Interest Communications and clinical professor in the public relations department at the University of Florida's College of Journalism and Communication
Ellen Nodine, MAE Director of Programs and Training, Center for Public Interest Communications, College of Journalism and Communications
Matt Sheehan, MBA Managing Director, Center for Public Interest Communications and Journalism Faculty at the College of Journalism and Communications
Aaron Zeiler, MAMC Director of Partnerships, Center for Public Interest Communications, College of Journalism and Communications
---
What Folks Say About Our Workshops
The Center for Public Interest Communications has trained thousands of change-making leaders, scientists and scholars from more than 60 countries. They include senior officials from three specialized agencies of the United Nations, community organizers and movement builders, foundation leaders, journalists and other professional storytellers and advocates for racial and health equity.
"The SCA assisted me with looking outside the box of how I traditionally communicate and explore new innovative ways of inspiring the audience. I was able to apply the skills immediately. I highly recommend SCA to anyone interested in discovering a new and advanced way to communicate."
---
"The best aspect of the workshop was …how interactive it was and it wasn't just a downloading of information. Instructors gave a lot of space for questions and comments and there were opportunities to learn and troubleshoot with fellow participants. This all made the content much more palatable and less overwhelming to learn about in such a short period of time."
---
"The training team is phenomenal! Funny, interactive and very knowledgeable. All questions were answered on point and with an immense amount of care to our understanding. I feel very hyped to continue this course. I appreciate your time putting this course together."
"This class has helped increase my understanding of communication. It's very informative, thought-provoking and creates a deeper sense of knowing how to communicate effectively. This class provides you the knowledge needed to make your communication skills STICK! If you are looking to enhance both personal and professional communication skills, this is the course for you."
---
"Loved that feeling of being back in the classroom and learning relevant communication strategies. Great working in groups and collaborating with others. Enjoyed being exposed to unfamiliar concepts."
---
"The Strategic Communication Academy was a career-changing experience. This was a very practical program; each session included approaches of immediate relevance to my work. Skills learned through the academy impact how I approach creating and sharing vision and also my presentation style."
---
Workshop Series Details
This professional development opportunity consists of four 3-hour online workshops, with activities, readings, reflection questions and additional resources to help you plan and create your strategic campaigns. You'll become part of a community of other changemakers where you can exchange ideas and enjoy peer–to–peer learning opportunities.
Earn your Essentials in Public Interest Communications digital credential after successful completion of the workshop series. To do this, you must log in for and participate in each live course and complete any homework assignments by specified deadlines. Session will be recorded but this are intended for review purposes only. Credentials provide employers and peers concrete evidence of what you had to do to earn your credential and the skills you're acquired. Note: This credential cannot be used as credit toward a UF undergraduate or graduate degree.
We'll make use of Canvas, a popular learning management system. This is where you'll find the monthly assignments, archived recordings from class, and additional resources.
Time commitment: Classes are three hours and run from 9:30 am – 12:30 pm ET. After each session, we'll ask you to complete an assignment that helps you apply the skills learned to your own communications work. They're designed to be completed in 60-90 minutes. You and your cohort will peer review each other's work and receive feedback from the course instructors.
Instructional approach: The sessions will be held live and online on Zoom. This is a hands-on, project-based course, and you'll participate in collaborative activities with your colleagues and instructors. We will actively use collaboration tools and peer reviews to address your real-world challenges. We encourage you to keep your camera on to foster better communication and connection, especially during any small group work.
Technology requirements: This is a synchronous online workshop series. To participate, each registrant will need access to an Internet-connected device capable of running Zoom and transmitting audio and video of the participant to the online cohort. Additionally, the program will utilize the Canvas learning management system.
Questions?
Questions about the program can be directed to Ellen Nodine, the Center's director of training and programs.