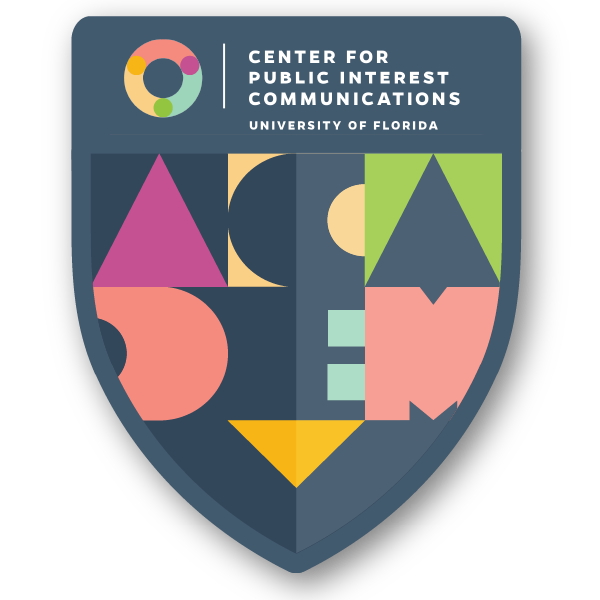 We teach changemakers how to use behavioral, social and cognitive science to achieve their social change goals.
Our workshops are rooted in what science tells us about how people learn, think, form opinions and what gets them to take action. Lively and hands-on, training sessions are led by expert coaches who draw on recent findings and insights from psychology, sociology, neuroscience, public relations, political science and other scholarship.
---
Registration is open now for the following training programs:
Earn an Essentials in Public Interest Communications badge and credential. (Sessions monthly, September – December 2023)
The 2023/24 academy will be offered in person on the main UF campus. (Sessions monthly, October 2023 to March 2024)
The course is open to all UF scientists, researchers and science communicators. Sessions are 3-hours long and take place live and online every other week over the fall 2023 semester. 
---
We also customize our workshops to meet the needs of your organization. Check out our frameworks and a list of the available modules to help you understand your needs. Each module is tailored to fit the goals of your organization. We're building new modules all the time. Please contact us to discuss the development of a new module that would help you meet your goal.
---
Our strategic communications training can help you:
Hone storytelling and communications skills to achieve a greater understanding of your organization's mission and vision and how to build support from a range of constituencies
Develop a strategic communications framework
Learn to write with confidence and clarity, and speak with charisma
Create memorable and compelling presentations worthy of the TED stage
Facilitate high-stakes meetings with "influentials" such as high-level administrators, policymakers, and funders
Interact with the news media to build credibility and call people to action
How to think and respond quickly when facing challenging communication scenarios
Leverage social media to develop a meaningful digital network
Use design thinking and systems thinking to create meaningful calls to action
---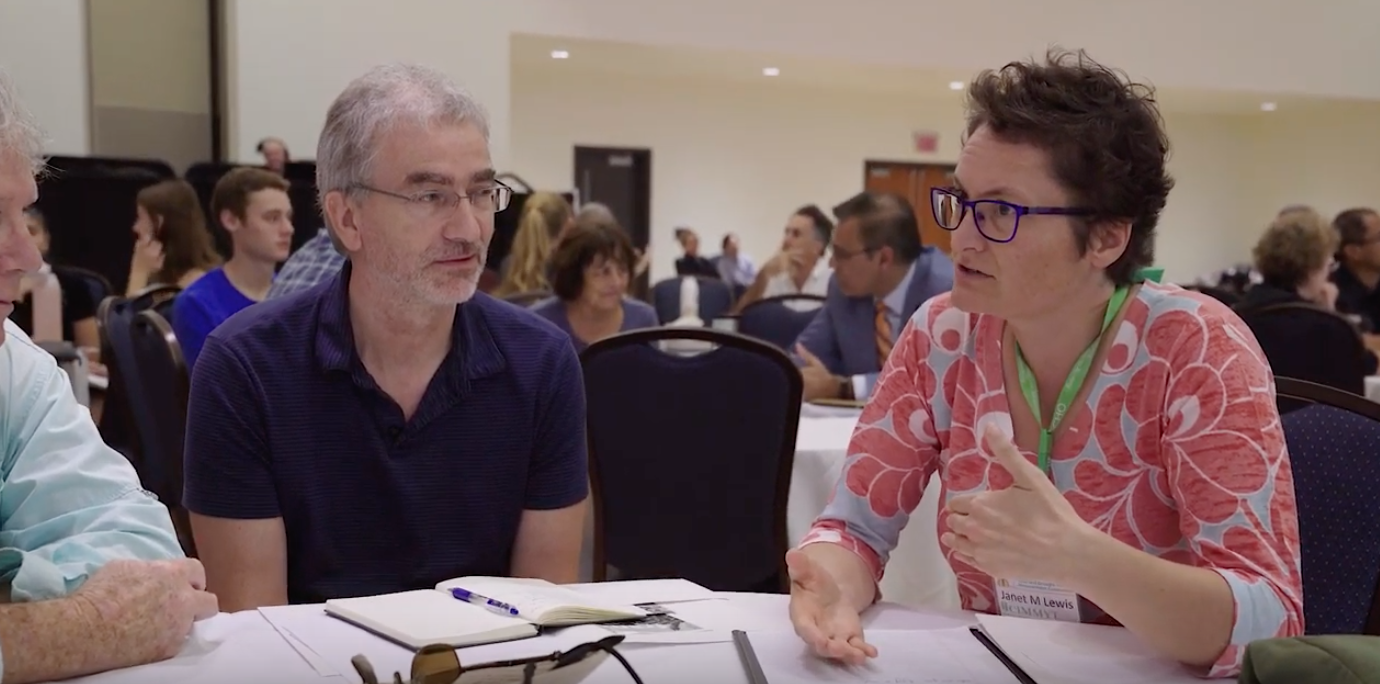 What People are Saying About Our Training:
"We turn to the Center for Public Interest Communications for critical content in our faculty and senior researcher development program. Participants learn useful tips and—because participants are academics—they really appreciate how the communication strategies are rooted in empirical research." ~ Jessica J. Hellmann, director, Institute on the Environment, University of Minnesota
"This class has helped increase my understanding of communication. It's very informative, thought-provoking, and creates a deeper sense of knowing how to communicate effectively." ~ Tanya Hughes, Associate Director, Facilities Services
"The skills I learned impact how I approach creating and sharing vision, and also my presentation style. I implemented the project developed through the class within a week of my final presentation." ~ Dr. Melissa Armstrong, Assistant Professor, Department of Neurology
"I learned the power of crafted messages, audience analysis, and how to prepare an impactful presentation." ~ Ashley Weser, UFIT Education and Training Program Manager, Academic Technology
Want to chat about a potential engagement? E-mail us