Three finalists have been selected for The University of Florida College of Journalism and Communications $10,000 Research Prize in Public Interest Communications. In addition to the top award for peer-reviewed academic research that informs the growing discipline of public interest communications, two runners-up will each receive $1,500 prizes.
All three finalists will present their work at  the upcoming frank gathering, which will bring together social change communications practitioners, academics, philanthropists, business leaders and advocates who use strategic communication to drive social change. frank takes place in Gainesville, Fla., Feb. 4-7, 2020. Following the three presentations, audience members will vote for the $10,000 prize winner.
This year's competition drew a record 74 entries. Twenty of those papers made it into the second round of judging, from which the final three were selected by a panel of scholars and practitioners. Papers were considered based on their applicability to the field, contribution to public interest communications as an interdisciplinary academic discipline, methodological rigor and insight that can be used to innovate the social sector.
Below are summaries of the 2020 Research Prize in Public Interest Communications finalists and bios of the researchers who will be presenting at frank.
---
Finalist Paper
Credibility-Enhancing Displays Promote the Provision of Non-Normative Public Goods
Publication: Nature
Authors: Gordon T. Kraft-Todd, Department of Psychology, Yale University; Bryan Bollinger, Fuqua School of Business, Duke University; Kenneth Gillingham, School of Forestry & Environmental Studies, Yale University; Stefan Lamp, Toulouse School of Economics, University of Toulouse Capitole; and David G. Rand, Sloan School and Department of Brain and Cognitive Sciences, Massachusetts Institute of Technology
Abstract: Promoting the adoption of public goods that are not yet widely accepted is particularly challenging. This is because most tools for increasing cooperation—such as reputation concerns and information about social norms—are typically effective only for behaviors that are commonly practiced, or at least generally agreed upon as being desirable. Here we examine how advocates can successfully promote non-normative (that is, rare or unpopular) public goods. We do so by applying the cultural evolutionary theory of credibility-enhancing displays, which argues that beliefs are spread more effectively by actions than by words alone—because actions provide information about the actor's true beliefs. Based on this logic, people who themselves engage in a given behaviour will be more effective advocates for that behavior than people who merely extol its virtues—specifically because engaging in a behavior credibly signals a belief in its value. As predicted, a field study of a program that promotes residential solar panel installation in 58 towns in the United States—comprising 1.4 million residents in total—found that community organizers who themselves installed through the program recruited 62.8% more residents to install solar panels than community organizers who did not. This effect was replicated in three pre-registered randomized survey experiments (total n = 1,805). These experiments also support the theoretical prediction that this effect is specifically driven by subjects' beliefs about what the community organizer believes about solar panels (that is, second-order beliefs), and demonstrate generalizability to four other highly non-normative behaviors. Our findings shed light on how to spread non-normative prosocial behaviors, offer an empirical demonstration of credibility-enhancing displays and have substantial implications for practitioners and policy-makers.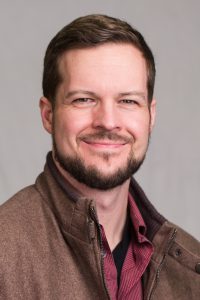 Presenter: Gordon Kraft-Todd, Postdoctoral fellow, Morality Lab, Boston College
Gordon Kraft-Todd is generally interested in how to encourage prosocial behavior using the cognitive mechanisms underlying the colloquial wisdom of "actions speak louder than words," "practice what you preach," and "lead by example." Specifically, he investigates how the interaction of actor speech and behavior affects observer belief transmission and behavioral contagion using field experiments, behavioral research, and computational modelling. He received his B.A. with a self-designed major in Leadership from Harvard College in 2007, and his PhD from Yale University in 2019.
---
Finalist Paper
How Hope and Doubt Affect Climate Change Mobilization
Publication: Frontiers In Communication
Authors: Jennifer Marlon1, Brittany Bloodhart2 , Matthew T. Ballew1, Justin Rolfe-Redding3, Connie Roser-Renouf3, Anthony Leiserowitz1 and Edward Maibach3
1School of Forestry and Environmental Studies, Yale University; 2Department of Psychology, Colorado State University; and 3Center for Climate Change Communication, George Mason University
Abstract: The severe threats posed by anthropogenic climate change make hope and a sense of efficacy key ingredients in effective climate communication. Yet little is known about what makes individuals hopeful–or in contrast, doubtful–that humanity can reduce the problem, or how hope relates to activism. This study uses mixed-methods with two national surveys to (1) identify what makes people hopeful or doubtful that humanity will address the problem (Study 1, N = 674), and (2) whether hopeful and doubtful appraisals are related to activism or policy support (Study 2, N = 1,310). In Study 1, responses to open-ended questions reveal a lack of hope among the public. For those with hope, the most common reason relates to social phenomena–seeing others act or believing that collective awareness is rising ("constructive hope"). Hope for some, however, stems from the belief that God or nature will solve the problem without the need for human intervention (which we call "false hope"). The most prevalent doubts are low prioritization, greed, and intergroup conflict (i.e., the need for cooperation at various scales to successfully address the issue). We identified both "constructive" and "fatalistic" doubts. Constructive doubts are concerns that humanity won't address the problem effectively, while fatalistic doubts are beliefs that we can't address the problem even if we wanted to because it is in the hands of God or Mother Nature. In study 2, we used these emergent hope and doubt appraisals to develop survey measures. Regression analyses suggest that constructive hope and doubt predict increased policy support and political engagement, whereas false hope and fatalistic doubt predict the opposite. An interaction exists between constructive hope and doubt in predicting political behavioral intentions, which suggests that having hope that humans will reduce climate change, along with recognition that humans are not doing enough may also be constructive and motivate political action. Climate change communicators might consider focusing on constructive hope (e.g., human progress, the rise of clean energy), coupled with elements of constructive doubt (e.g., the reality of the threat, the need for more action), to mobilize action on climate change.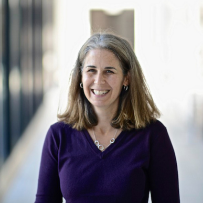 Presenter: Jennifer Marlon, research scientist, Yale School of Forestry and Environmental Studies and the Yale Program on Climate Change Communication
Jennifer Marlon is a research scientist at Yale's School of Forestry and Environmental Studies and the Yale Program on Climate Change Communication. She obtained her Ph.D. and M.S. in Geography from the University of Oregon. She uses surveys, experiments, modeling, and other methods to study people's perceptions of and responses to environmental change, particularly relating to climate and extreme weather events. Recent projects include the Yale Climate Opinion Maps; a study of coastal Connecticut residents' hurricane attitudes; and a study of heat wave risk perceptions. She also studies long-term changes in wildfires, ecosystems, and climate, primarily using paleoecological and paleoclimate data from natural archives (e.g., lake sediments).
---
Finalist Paper
Fake News Game Confers Psychological Resistance Against Online Misinformation
Publication: Palgrave Communications
Authors: Jon Roozenbeek, Department of Slavonic Studies and Department of Psychology, University of Cambridge; and Sander van der Linden Department of Psychology, School of Biological Sciences, University of Cambridge
Abstract: The spread of online misinformation poses serious challenges to societies worldwide. In a novel attempt to address this issue, we designed a psychological intervention in the form of an online browser game. In the game, players take on the role of a fake news producer and learn to master six documented techniques commonly used in the production of misinformation: polarization, invoking emotions, spreading conspiracy theories, trolling people online, deflecting blame, and impersonating fake accounts. The game draws on an inoculation metaphor, where preemptively exposing, warning, and familiarizing people with the strategies used in the production of fake news helps confer cognitive immunity when exposed to real misinformation. We conducted a large-scale evaluation of the game with N = 15,000 participants in a pre-post gameplay design. We provide initial evidence that people's ability to spot and resist misinformation improves after gameplay, irrespective of education, age, political ideology, and cognitive style.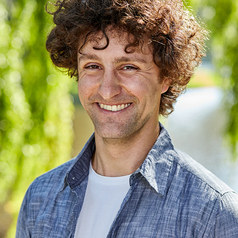 Presenter: Jon Roozenbeek, researcher, Department of Slavonic Studies and Department of Psychology, University of Cambridge
Jon Roozenbeek is a researcher at the Cambridge Social Decision-Making Lab at the University of Cambridge. His doctoral dissertation focused on media narratives and identity building in conflict zones, particularly eastern Ukraine. Jon's current research combines online misinformation, inoculation theory and gamification. By leveraging insights from social psychology and behavioral science, his work aims to increase people's resistance to malicious persuasion strategies. One example of his recent research is the Bad News social impact game, in which players familiarize themselves with common misinformation techniques by walking a mile in the shoes of a fake news creator. Jon's other research interests include vaccine hesitancy, online extremist recruitment and political polarization.