Ann Christiano Reflects on her 10-year Quest to Build the Field of Public Interest Communications
Ann Christiano recently completed her 10-year term as the Frank Karel Chair in Public Interest Communications. 
In a recent interview for the podcast "Let's Hear It," Christiano–who now serves exclusively as Center director–discussed her work over the past 10 years to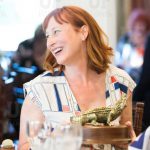 help build a discipline in public interest communications. She reflects on transitioning from life as a practitioner to an academic, the power of spreadsheets, and past and future efforts to lead new research, writing in a wide variety of publications, and plans for the UF's Center for Public Interest Communications ongoing work.
Listen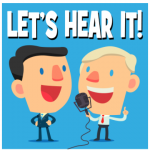 as she talks about her hopeful approach to the future of education and research in the public interest communications world.
Posted: May 6, 2020
Category: Center Update