WEBINAR: The Science of What Makes People Care
The biggest challenge facing any social change organization is getting people to care about the issues at the core of their work and mission.
In our upcoming Center for Public Interest Communications webinar on Thursday April 2 at 2 pm ET/11 am PT, we'll show you how to apply a six-point science-based framework for getting your audiences and supporters to go beyond caring to actually taking action.
Over the course of the interactive 75-minute session, you'll learn how to:
Construct communications that are anchored in the six-point framework
Characterize the fundamental theories of world views
Integrate visual images and language to enhance communications efforts
Experiment with the range of emotions in communications efforts
Create actionable calls to action
Recognize the role of narrative in communications efforts
Sign up today for our webinar to learn how to apply science to make your social change work more effective.
Cost for the webinar is $75.
---
For more on the communications framework we'll be discussing during our webinar, read this 2018 Stanford Social Innovation Review article – rated by readers as the most popular of the year.
---
Our webinar leaders: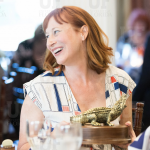 Ann Christiano, Director, Center for Public Interest Communications
Ann Christiano is the founding director of the Center of Public Interest Communications, which she started at the University of Florida (UF) while serving as the first Frank Karel Chair in Public Interest Communications for the College of Journalism and Communications. During her 10-year-tenure as Karel Chair, she developed the first-ever curriculum in public interest communications, connecting practitioners and scholars who are already working in the field, and nurturing and sharing research that can advance this newly emerging academic discipline.
Ellen Nodine, Director of Programs and Training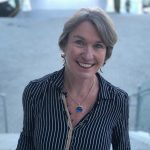 As the Center's director of programs and training, Ellen Nodine oversees daily operations and provides leadership in the strategic direction of the unit. She also  delivers in-person and online training and teaches writing as an adjunct faculty member for the UF College of Journalism and Communications.
Matt Sheehan, Managing Director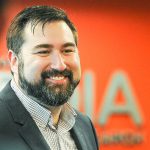 In addition to his work with the Center, Matt Sheehan is a member of the journalism faculty at the UF College of Journalism and Communications. During his career he's worked in established and emerging media, including as inaugural director of the UF Innovation News Center (the nation's largest student-powered public media newsroom), COO of a media startup and as an assistant news editor at The Washington Post.
Questions? Contact: Ellen Nodine.