Announcing Three Finalists for $10,000 Public Interest Communications Research Prize
Three finalists have been selected for The University of Florida College of Journalism and Communications $10,000 Research Prize in Public Interest Communications. In addition to the top award for peer-reviewed academic research that informs the growing discipline of public interest communications, two runners-up will each receive $1,500 prizes.
All three finalists will present their work at  the upcoming frank gathering, which will bring together social change communications practitioners, academics, philanthropists, business leaders and advocates who use strategic communication to drive social change. frank takes place in Gainesville, Fla., Feb. 4-7, 2020. Following the three presentations, audience members will vote for the $10,000 prize winner.
This year's competition drew a record 74 entries. Twenty of those papers made it into the second round of judging, from which the final three were selected by a panel of scholars and practitioners. Papers were considered based on their applicability to the field, contribution to public interest communications as an interdisciplinary academic discipline, methodological rigor and insight that can be used to innovate the social sector.
Below are summaries of the 2020 Research Prize in Public Interest Communications finalists and names of the researchers who will be presenting at frank.
---
Finalist Paper
Credibility-Enhancing Displays Promote the Provision of Non-Normative Public Goods
Publication: Nature
Authors: Gordon T. Kraft-Todd, Bryan Bollinger, Kenneth Gillingham, Stefan Lamp, and David G. Rand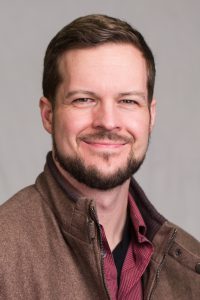 Presenter: Gordon Kraft-Todd, Postdoctoral fellow, Morality Lab, Boston College
Gordon Kraft-Todd is generally interested in how to encourage prosocial behavior using the cognitive mechanisms underlying the colloquial wisdom of "actions speak louder than words," "practice what you preach," and "lead by example." Specifically, he investigates how the interaction of actor speech and behavior affects observer belief transmission and behavioral contagion using field experiments, behavioral research, and computational modelling. He received his B.A. with a self-designed major in Leadership from Harvard College in 2007, and his PhD from Yale University in 2019.
---
Finalist Paper
How Hope and Doubt Affect Climate Change Mobilization
Publication: Frontiers In Communication
Authors: Jennifer Marlon, Brittany Bloodhart, Matthew T. Ballew, Justin Rolfe-Redding, Connie Roser-Renouf, Anthony Leiserowitz and Edward Maibach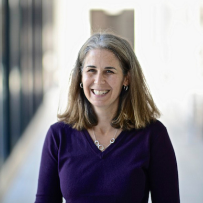 Presenter: Jennifer Marlon, research scientist, Yale School of Forestry and Environmental Studies and the Yale Program on Climate Change Communication
Jennifer Marlon is a research scientist at Yale's School of Forestry and Environmental Studies and the Yale Program on Climate Change Communication. She obtained her Ph.D. and M.S. in Geography from the University of Oregon. She uses surveys, experiments, modeling, and other methods to study people's perceptions of and responses to environmental change, particularly relating to climate and extreme weather events. Recent projects include the Yale Climate Opinion Maps; a study of coastal Connecticut residents' hurricane attitudes; and a study of heat wave risk perceptions. She also studies long-term changes in wildfires, ecosystems, and climate, primarily using paleoecological and paleoclimate data from natural archives (e.g., lake sediments).
---
Finalist Paper
Fake News Game Confers Psychological Resistance Against Online Misinformation
Publication: Palgrave Communications
Authors: Jon Roozenbeek and Sander van der Linden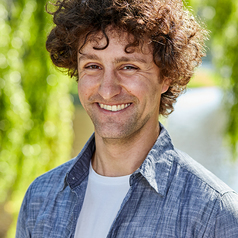 Presenter: Jon Roozenbeek, researcher, Department of Slavonic Studies and Department of Psychology, University of Cambridge
Jon Roozenbeek is a researcher at the Cambridge Social Decision-Making Lab at the University of Cambridge. His doctoral dissertation focused on media narratives and identity building in conflict zones, particularly eastern Ukraine. Jon's current research combines online misinformation, inoculation theory and gamification. By leveraging insights from social psychology and behavioral science, his work aims to increase people's resistance to malicious persuasion strategies. One example of his recent research is the Bad News social impact game, in which players familiarize themselves with common misinformation techniques by walking a mile in the shoes of a fake news creator. Jon's other research interests include vaccine hesitancy, online extremist recruitment and political polarization.
Click to read more about the finalist papers.
Posted: January 3, 2020
Category: Uncategorized